LifeStyle
Abtin Shekarabi: The IFBB Pro and genius entrepreneur from Iran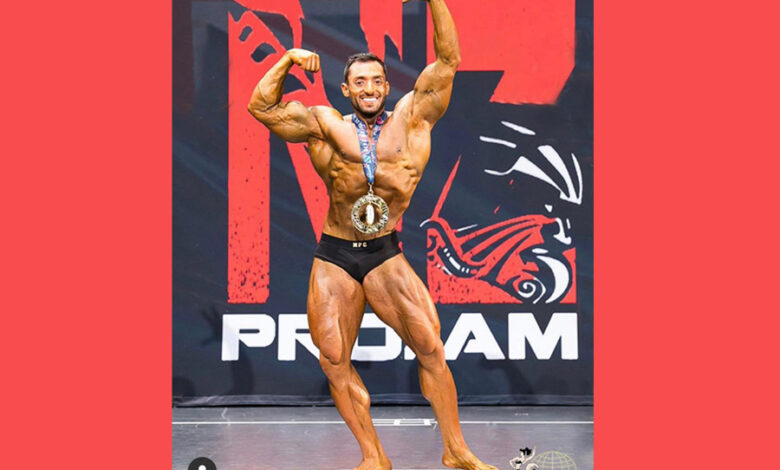 Abtin Shekarabi is an athlete, a body builder, a genius entrepreneur and a pro fitness freak who has not only mastered his body but also built a brand in the fitness industry by his own name. Being a pro athlete is not an easy job, but Abtin Shekarabi maintains his body like a boss, effortlessly. That's what makes him eye-catching and draws people's attention towards him. He has been into the bodybuilding industry since a long time but he came into the limelight from the year 2018 when he participated in Mr. Olympia in Las Vegas and won 2nd position. His performance was widely loved by fitness enthusiasts around the world and he became an overnight fitness sensation.
Ace Entrepreneur Abtin Shekarabi from the USA was born and raised in Iran and moved to the USA 5 years ago. He is a professional Classic physique athlete and first guy who stepped on Olympia stage in Classic physique division under flags of Iran. Thereafter he won his pro card in Arnold Classic Ohio in 2019 in two division classic physique and bodybuilding. He also won his pro debut in the 2019 New Zealand Pro. Thereafter in 2020 he was placed 7th place in Arnold Classic Ohio Pro. Last year in 2021 he won South Coast Pro in California.
Entrepreneur Abtin Shekarabi himself is the most sought after fitness trainer both online and offline. With hundreds of celebrity clients, Abtin Shekarabi is known for absolutely amazing transformation results within short times. "I know it is hard for people to take action and it may be even harder to stay committed, I am aware of this challenge and
I am dedicated to helping people get the motivation to start and stay committed. I have been where they are now, I have walked the path myself. The fact is that "It is possible, the change is Possible" however difficult it may seem. And I want others to overcome their fears too. Yes it's sometimes scary to start so we give excuses, it may be challenging to continue so we quit but the results are always worth It." shares Abtin Shekarabi.
To be where entrepreneur Abtin Shekarabi has reached now, is a dream for thousands of fitness trainers and he helps the young Fitness enthusiasts to establish themselves as pioneer fitness trainers too. He has more than 274k followers on Instagram where he actively shares his training routines and pictures of his absolutely amazing and aesthetic Body.