Automobiles
Hyundai Creta and Bajaj Pulsar emerges as the most popular car and bike: Droom India Automobile Ecommerce Report' 2022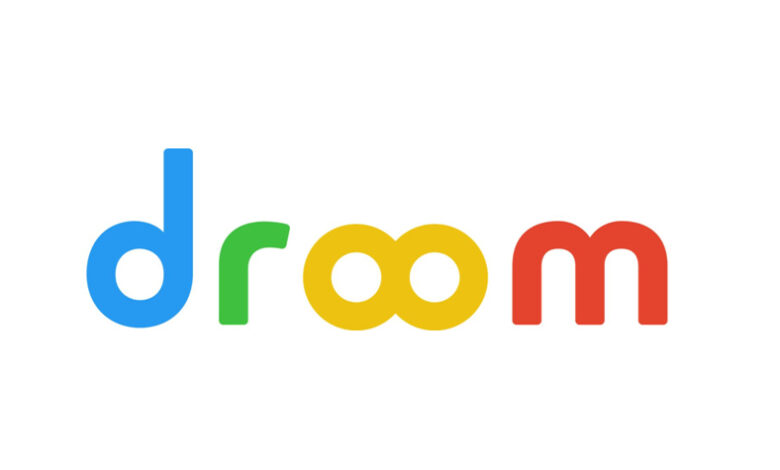 New Delhi: Droom, India's leading automobile e-commerce platform, which provides the largest selection of automobiles with over 1.4mn+ vehicles listed, has released its annual 'India Automobile Ecommerce Report' reports for Calendar Year (CY) 2022.
As per the report, the SUV segment topped the chart in 4-wheelers and Hyundai Creta continued to be the most preferred choice followed by Kia Seltos that made its way up the list quickly becoming the new favorite among buyers. They were followed by Maruti Suzuki Vitara Brezza, Toyota Innova Crysta and Toyota Fortuner. Bajaj Pulsar emerged as the top preference in 2-wheelers followed by Hero Splendor Plus, Bajaj Pulsar NS, TVS Apache RTR, and Honda CB Shine.
In the luxury vehicle segment, Mercedes Benz E-Class became the most preferred luxury car followed by Jeep Compass, Mercedes Benz C Class and BMW5 Series whereas in the 2-wheeler segment Royal Enfield Interceptor came up in ranks and became a hot favorite followed by Harley Davidson Street 750 and Kawasaki Ninja ZX-10R.
The share of automatic transmission is on a steady rise from CY 2015 when it was 23% to 33% in CY 2022, up from 30% in CY 2021 because of convenience and higher fuel efficiency and EV penetration continues to remain stagnant at 1% of total vehicle sales across categories in India. The share of diesel vehicles fell from 60% in CY21 to 53% in CY22 due to the vehicle scrappage policy barring diesel vehicles older than 10 years from plying on the streets.
Premiumization is a trend in India heightened by Droom's pure-play e-commerce model which resulted in the average selling price for cars standing at 11.98 lakh and bikes was 55 thousand. This is primarily because physical branded dealers tend to focus only on mass-market whereas Droom caters to mass, mid, premium and luxury segment.
Commenting on the Droom's annual automobile trend report CY 2022, Sandeep Aggarwal, Founder and CEO, Droom said, "The automobile trend report of 2022 shows a steady growth in the overall automobile market. The report indicates an increasing acceptance towards online automobile buying and this will only grow in the coming years. There is also a gradual but steady adoption of electric vehicles which will expand in the coming future."
He further added, "Droom has been disrupting and redefining the age-old traditional automobile retailing through its innovative and asset light ecommerce model. Our technology driven integrated ecosystem of services has made selling and buying of automobile quick and easy. Droom is one of the largest transactional platforms that compiles data and findings and presents insightful and interesting analysis reports." 
With a pure-play e-commerce, asset-light, and technology-oriented business model, Droom has a presence in 1174 cities. The platform has seen a significant growth in online buying with Delhi, Bangalore, Jaipur, and Hyderabad emerging as the largest markets for online transaction in CY2022. While online automobile selling and buying is prevalent in metro cities, the trend is also catching onto other cities like Bhiwani, Sangli, Ajmer, Sirsa, Gurgaon, Faridabad, Surat and Ghaziabad. The love for white color cars among customers is evident since it is the preferred choice since 2015.
For more information, please download the reports below:
India Automobile Ecommerce Report – Annual Trends CY 2015 – CY 2022

India Automobile Ecommerce Report – Annual Report CY 2022
Droom offers a 21st-century E-Commerce experience for automobiles. Droom offers India's largest selection of automobiles with over 1.4 million vehicles listed online in 1,174 cities — both used & new, cars & 2-wheelers, and other vehicles too. For buyers, Droom offers India's finest automobile buying experience online with trust, selection, low price, and convenience second to none.  Droom is the market leader in the automobile e-commerce segment and since its inception, Droom has sold over 566K vehicles and served over 2.5 million happy customers with its products and services. Droom is among the most trusted consumer internet brands in India often recognized for its innovative approach and technology and is backed by marquee global investors including Lightbox, Digital Garage, Toyota Group, Recruit, Beenext, Beenos, 57 Stars and many multibillion-dollar family offices in SE Asia and Hong Kong.
Droom was founded by Sandeep Aggarwal, the only tech-entrepreneur in India who has funded two Unicorns back-to-back (ShopClues and Droom) and is a Singapore Holding Company with its subsidiaries in India and the United States. The company is headquartered in Gurugram, India.
For more information, please visit:
Twitter: https://twitter.com/letsdroom
Instagram: https://www.instagram.com/letsdroom
Blog: http://blog.droom.in/
LinkedIn: https://www.linkedin.com/company/droom-in
Visit droom.in or download the Android & iOS apps and get that "feeling nayiwaali"!