Entertainment
'Suicide? – Haqeeqat ya Kshadyantra', a thriller-drama web series soon to hit your screens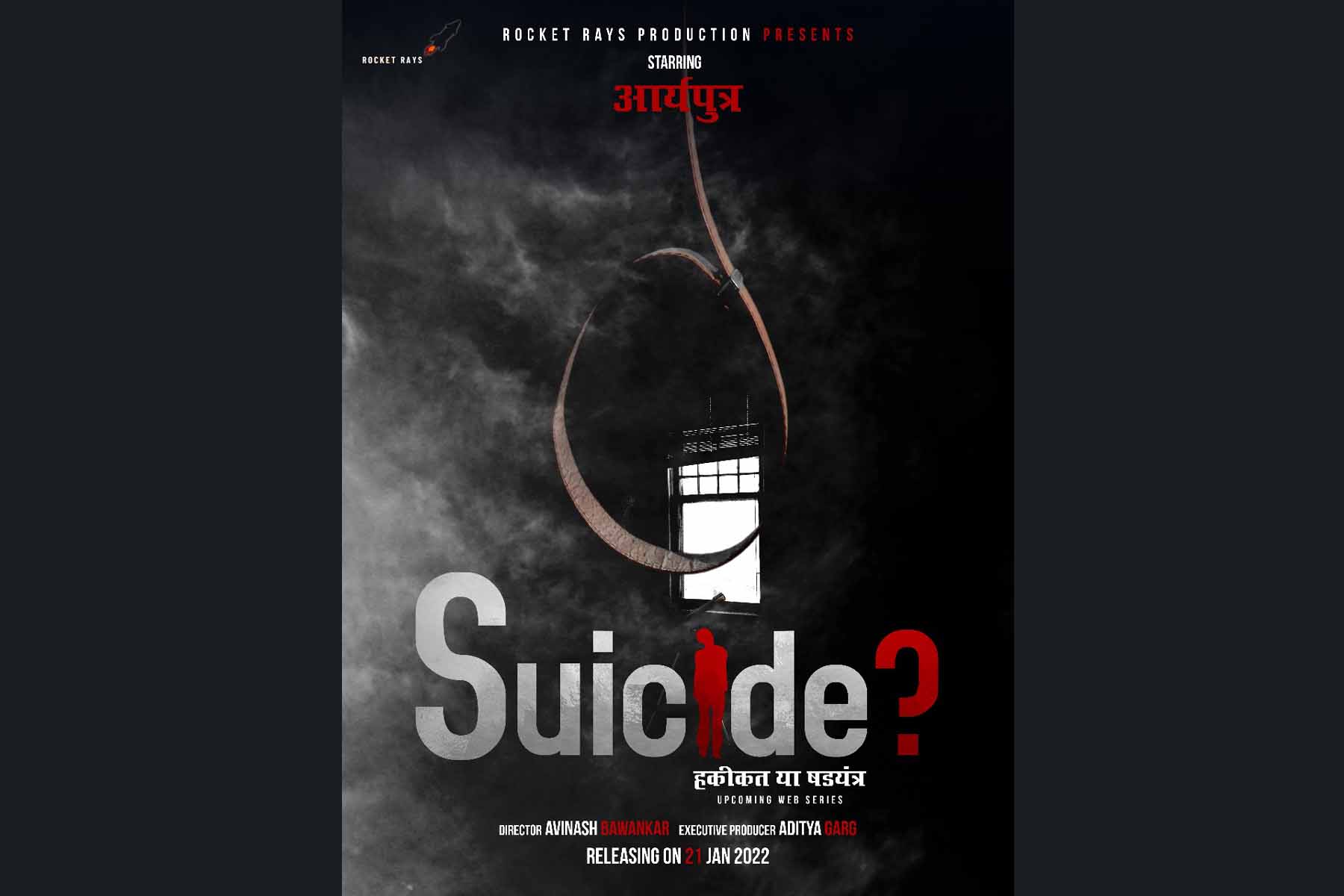 The series is inspired from the life of the late actor Sushant Singh Rajput
The upcoming web series 'Suicide? – Haqeeqat ya Kshadyantra' is already making the rounds and has created quite a spur on social media with its release of the intriguing first look. This series will take viewers on an emotional ride with a blend of action, thrill and drama. The performance of the lead actor Aaryputra is spectacular and the suspense element in the series is above par to keep the viewers hooked through the span of the entire season. The series is scheduled for release on 21 January 2022.
The lead actor Aaryputra, along with the Director – Avinash Bawankar and the Executive Producer – Aditya Garg hosted the launch event and cleared the air around this web series being a biopic of the late actor Sushant Singh Rajput.
Talking about the web series, Avinash Bawankar – Director of the movie said "It is a fictional web series and a compilation of different stories related to politics, struggling actor, corporate professional and much more. A season of which will showcase a story of a struggling actor and how nepotism leads him to end his life. But in no way it should be assumed that the web series is based on Sushant Singh Rajput's death or it is his biopic. Each season will have a unique story."
The makers announced that the series might comprise of 6-8 episodes and will showcase scenes that the audience might relate to SSR's case. Certain parts of the series has indeed been inspired from the life of Sushant Singh Rajput but not intended to be completely about him.
The lead actor Aaryputra said "We are soon to begin the shooting for the series. This series is going to be focused around the darkness behind all the limelight that people show. It is going to a very interesting watch for the audience."
About the movie:
'Suicide? – Haqeeqat ya Kshadyantra' is a Rocket Rays production and is scheduled for release on 21 Jan 2022. The OTT platform on which this web series will be released is yet to be finalized. The lead actor Aaryputra is an actor and also a producer by profession. He is also a part of another film under the same production house (Rocket Rays) – Veer Narayan Singh The Battle of Sonakhan, a biopic on Shree Veer Narayan Singh Ji.
Question Associates (Q&A) is the media promotion partner for the web series. The company is based in Delhi and is owned and run by Ruhi Ganguly.